Fine Arts College For Women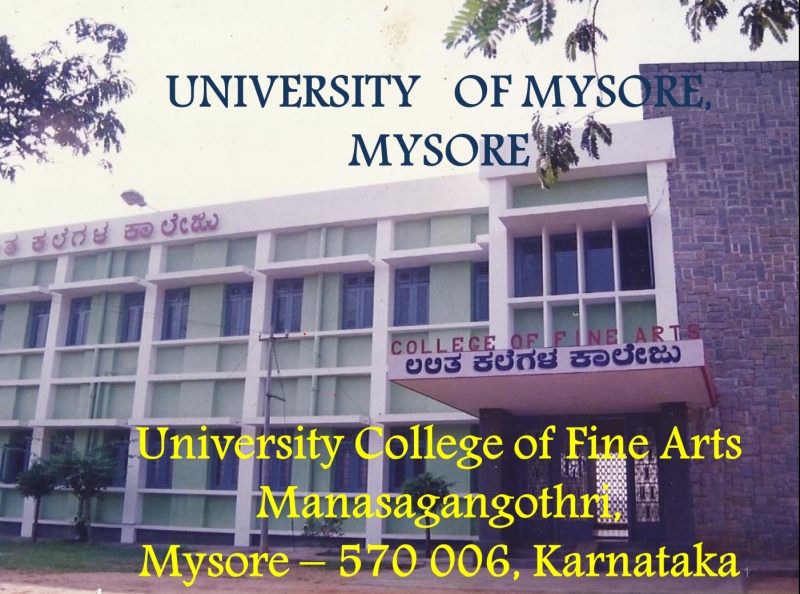 Year of Establishment: September  1965  -  as College of Music and Dance Renamed  -  July  1971   - as University College of Fine Arts A Constituent College of the University of Mysore.
 
Infrastructural Facilities
           Library-  A well catalogued Library with valuable collection of about 15,000 Books & Journals. This is among the most well stacked Libraries in the State
           pertaining to performing arts.
           The Library comprises an Audio Visual section about 150 Audio Vedio disks .
           Internet facility for the Students & Staff  & for Administrative purposes.
           Class rooms – 12
           A small Theatre with 300 seats.
           A well equipped discussion hall with multimedia facility.
 
Bases for Development  of New Programmes
       A continuous feed back  on the performance of the students is  obtained from experts in the field as well as from the general public . The working pattern in other University is studied in depth. These form the basis for the development  of new programmes under the pattern suggested by the university of Mysore.
 
Teaching methods adopted for different programmes
              Diploma – Traditional teaching methods
              B.P.A  -    Semester Scheme: Class room teaching with adequate interaction between the students and teachers. Class room productions by students.  
              Continuous assessment through assignment s and tests  in theory and practical work.
             M.Music & M.Dance:  Class room teaching with adequate room for interaction. 
             Assignments, tests, seminars, project work and dissertation
             Case analysis, discussions.
             Classroom concerts and performances