Kuvempu Institute of Kannada Studies
KUVEMPU INSTITUTE OF KANNADA STUDIES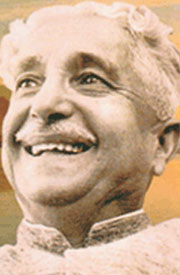 Late His Highness  Sri Krishnaraja Wadiyar – IV, at the time of inaugurating the First Senate of the University, was pleased to say: "I am naturally interested in the special encouragement of Kannada literature which is provided  in the university scheme…. The scheme provides for a fuller and core continuous course of teaching not only in Kannada but also in the other vernaculars of Southern India which are spoken in Mysore".
Kannada M.A. course was started in July 1927 at the Maharaja's College. Institute of Kannada Studies was established on December 8th, 1966. Prof. D. Javaregowda played a vital role in the transition of the Department into the institute.
The Institute of Kannada Studies is the first institute established in University of Mysore aiming to carry out all Kannada related projects under one roof. On the eve of golden jubilee celebration of  the University, 8th Dec 1966, former Vice Chancellor K.L.Srimali inaugurated this institute. Which was renamed in the honour of national poet Kuvempu as Kuvempu Institute of Kannada studies in 1994. The Institute has planned to celebrate the Golden jubilee on completing 50th year, 8th Dec 2016.
 
First Batch M.A. Kannada in 1927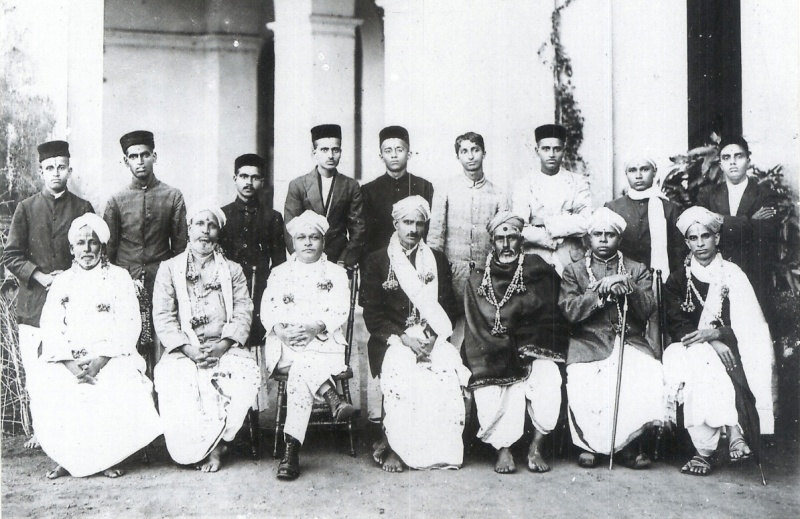 DISTINGUISHED SCHOLARS WHO SERVED THE INSTITUTE
Kuvempu Institute of Kannada Studies has long and scholarly tradition since its inception. The stalwarts like B.M.Srikantaiah, T.S.Venkannaiah, A.R.KrishnaShastry, Kuvempu, D.L.Narasimhachar,  T.N.Srikantaiah and a host of learned men contributed for the growth of the Institute of Kannada Studies under the stewardship of D. Javaregowda, H. M. Nayak, H.Thipperudraswamy and  others.
PROFESSORS WHO HAVE SERVED AS DIRECTORS
Prof. D. Javaregowda                                                1966-69
Prof. H.M. Nayak                                                      1969-84
Prof. H. Thipperudraswamy                                      1984-87
Prof. J.S. Paramashivaiah                                           1987-91
Prof. C.P. Krishnakumar                                            1989-91
Prof. T.V. Venkatachalashastry                                  1991-93
Prof. H.M. Chennaiah                                                1993-95
Prof. K. Kempegowda                                                1995-97
Prof. D.K. Rajendra                                                    1997-99, 2002-02
Prof. C.P. Siddhashrama                                            1999-01, 2002-04
Prof. Aravinda Malagatti                                            2001-02, 2004-06
Prof. H.S. Ramachandregowda                                  2006-07
Prof. R. V. S. Sundaram                                             2007-08
Prof. Ambalike Heriyanna                                          2008-10
Prof. K. N. Ganganaik                                                2010-12
Prof. N.M. Talawar                                                     2012-14
Prof. R. Ramakrishna                                                 2014- 16
Prof. Priti Srimandharkumar                                      2016 – 2018
Prof. N.M. Talawar                                                    2018 – 2020

Prof. M.G. Manjunatha 

                                             2020- 2022
Prof. Vijayakumari, S. Karikal                                    27-05-2022- Till Date
 TOTAL NUMBER OF TEACHING AND NON-TEACHING STAFF AT PRESENT
Teaching staff                                        :           05 Members
Guest faculty                                          :           19 Members
Visiting professor & invited professor     :          2 Members
TOTAL NUMBER OF RESEARCH SCHOLARS AT PRESENT :2019-20
                                                          :           67
TOTAL NUMBER OF CANDIDATES AWARDED M.Phil & Ph.D. Degree
M.Phil (2013-14)                                -           18 Members
Ph.D. Degree  2020 to 2021               -           212